Scroll down to meet the team
Our Team
The Rockstars
Thomas C. Strubel

Owner / Lead Photographer / Editor

Jessica Brooke

Editor

Kristi Burnison

Feature Writer

Carrie Winchel

Feature Writer

Thomas M. Strubel

Feature Writer

Tiffini Taylor

Writer

Julie Lyons

Writer

Joe Norton

Writer

Lauren Hampton

Intern Writer
T. Cody Strubel, founder of Rock Documented, has always had a passion for music; a passion that has motivated him to get closer to the bands that he enjoys seeing at concerts. What better way to get closer to your favorite bands than by taking their picture? At first, Strubel attended small venues with no camera policies. While attending these venues, Strubel would try to go unnoticed with his photography, keeping his "flash off". The only thing that Strubel wanted noticed were his photos. After posting the pictures that he took on social media, and receiving positive feedback, Rock Documented was born. Not only does Rock Documented provide high quality photographs, but we will also take you inside the band's mind as well by interviewing the members.
Jessica Brooke
Editor

Editor for Rock Documented since September 2015. Jessica fixes bones during the day and rocks out by night. Hobbies include laughing at stupid jokes and piddling.
Kristi Burnison
Feature Writer

Far away in a land where they say things like "Yeah, youbetcha" and "Don'tcha know?" resides rock-loving, head-banging Kristi Burnison. Growing up in the land of country music, Kristi had the type of parents that gave her freedom to explore and enjoy different genres of music. She's the girl you find air drumming her steering wheel at stop lights and head banging at her desk. Kristi loves all things animals and nerdy. If you can't find her at the nearest rock show, she's probably rolling in the grass with puppies because she loves dogs as much as she loves music. With a passion for photography and an imagination large enough to fill a library, Kristi joins Rock Documented with renewed vigor for the music industry. You see those ear buds in her ears? They aren't playing Taylor Swift. They're playing I Prevail. Let's get rowdy.
Carrie Winchel
Feature Writer

This metal-loving gal grew up a huge fan of country music...but slowly made her way to the dark side thanks to the stellar musical tastes of her now-husband Mike...finding a connection to the heavy riffs and thoughtful lyrics of bands like Alter Bridge, Stone Sour, and Nothing More. When she isn't working her "day job," you'll find Carrie doing yoga, cooking some weird vegetarian meal, planning her next tattoo, or in the front row of a rock concert, singing every word.
Thomas M. Strubel
Feature Writer

Deep in the Blue Mountains of Pennsylvania, you'll find this guy, rocking out at his favorite campground. When not hosting a game of trivia at the famous "Cow Palace," you'll find him riding the nature trails in his custom golf cart, listening to music as diverse as Aerosmith, Cream and Pink Floyd, to Jane's Addiction and Lenny Kravitz. It's true, he probably shouldn't be driving so fast with Parkinson's Disease, but don't tell him that. He's been moving and shaking (get it??) to his own beat ever since he snuck out at age 15 to see George Thorogood & The Destroyers. So...if you find yourself lost in the woods some cold night, and hear the mournful sounds of "Folsom Prison Blues" echoing through the trees, make your way to the source. You'll find a roaring campfire beside a gazebo. Pull up a camp stool and sit next to the guy with the cane. You'll soon realize that's not Johnny Cash he's playing. That would be "Small Town Titans", and he'd love to tell you about them! Stay awhile. Let's talk music...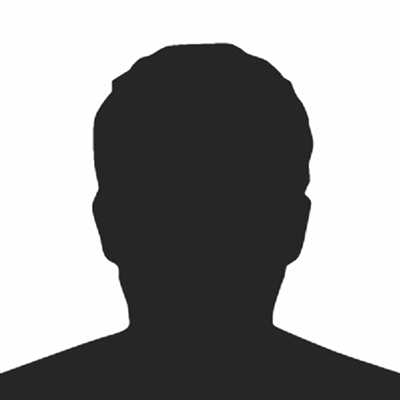 Tiffini Taylor
Writer

Writer/Photographer who enjoys motorcycles, music, and tattoos. Covering Atlanta, GA, Dallas, TX, and Pittsburgh, PA. Works for WHHS (Wish) 99.7 – although soon she's moving back to Atlanta. In her spare time she goes to concerts just for the enjoyment. She also enjoys painting, pottery, reading, knitting, and leads a Girl Scout Troop. Her motto is, "Enjoy life, you only get one chance at it."
Julie Lyons
Writer

Heavy and Metal have been my preferred genre as long as I can remember. Lucky for me I live in the LA area where lots of bands start their career playing at such world famous venues as the Whiskey and the Roxy. I often visit those venues to check out new and sometimes not so new bands. I have been known to travel to festivals all over the US to spend time with my rock and roll family. Music is my addiction and I will go far and often to get my fix.
Joe Norton
Writer

I might be the oldest reviewer at 57 y/o but, I don't act it. I've always been a Rock & Roll man. In my younger days some of my favorite bands were, RUSH, Led Zeppelin, Frank Zappa, ELP, Jeff Beck, Ted Nugent, Van Halen, Black Sabbath and many more. After seeing Ted Nugent live in Buffalo N.Y. in 1978, Cat Scratch Fever tour, I was hooked on the Rock & Roll bands. My ears haven't stopped ringing since then, (Tinnitus).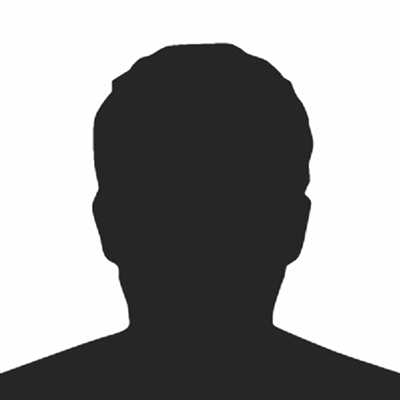 Lauren Hampton
Intern Writer

What could be better than going to concerts and writing about incredible rock music? For Lauren Hampton, this is a dream come true. Lauren is the first person to graduate through Rock Documented's internship program and has been writing for Rock Documented since May 2016. Lauren is not only a writer, but also enjoys playing percussion instruments and singing.