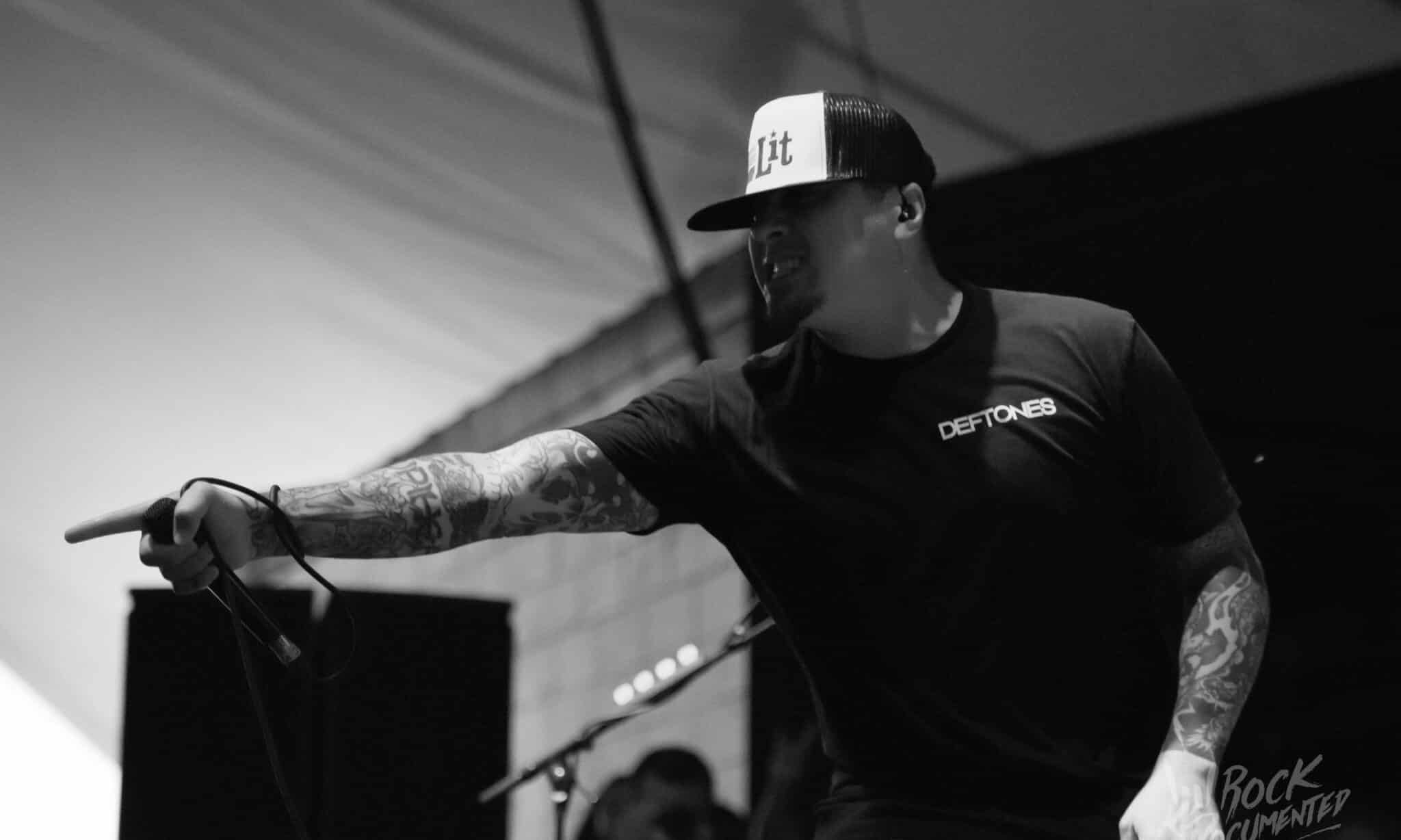 12 Jul

3 FROM THE PIT – LOUDWIRE'S GEN X SUMMER TOUR (BALTIMORE, MD)

Loudwire's GEN X Summer Tour featuring Buckcherry, POD, Lit, and Alien Ant Farm came rocking through Baltimore last weekend and it was not to be missed!  The stage at MECU Pavilion was taken promptly at 7pm by Alien Ant Farm.  The guys played a seven song set featuring "Bad Morning", "Movies", and "Glow", ending with their fan favorite cover of Michael Jackson's "Smooth Criminal."

Lit began just as Alien Ant Farm ended with their cover of Tom Petty and the Heartbreakers' "American Girl."  The band's new found country-rock vibe was evident both in dress and the performance of their latest single "Good Problem To Have" mind set.  Fans reacted strongly to "Miserable" and everybody sang along to closing out song "My Own Worst Enemy."

Next up at 8:45 was the mighty P.O.D.  They demanded attention with their eight song set starting out with "Boom", "Rock The Party", and heavy-hitting "Southtown."  This was the first time that the entire audience was on their feet.  Everyone was pumping their fists and singing along to "Youth of the Nation" and their latest single, "Soundboy Killa."  The guys ended as strong as they began with fans screaming along to "Alive."

Last to take the stage at 9:50 was Buckcherry.  Lead singer, Josh Todd, knew how to work the crowd dancing around the stage. He started the performance cloaked in an industrial black jacket, bandanna, and sunglasses but as the set moved on he stripped down, leaving him in an open jacket that accented the "chaos" tattooed across his midsection.  Highlights from their extensive thirteen song set include "Lit Up", "Say Fuck It", "Sorry", and "Gluttony."  To end the night, fans were given exactly what they wanted with an epic performance of "Crazy Bitch".
Pick up tickets to a date near you!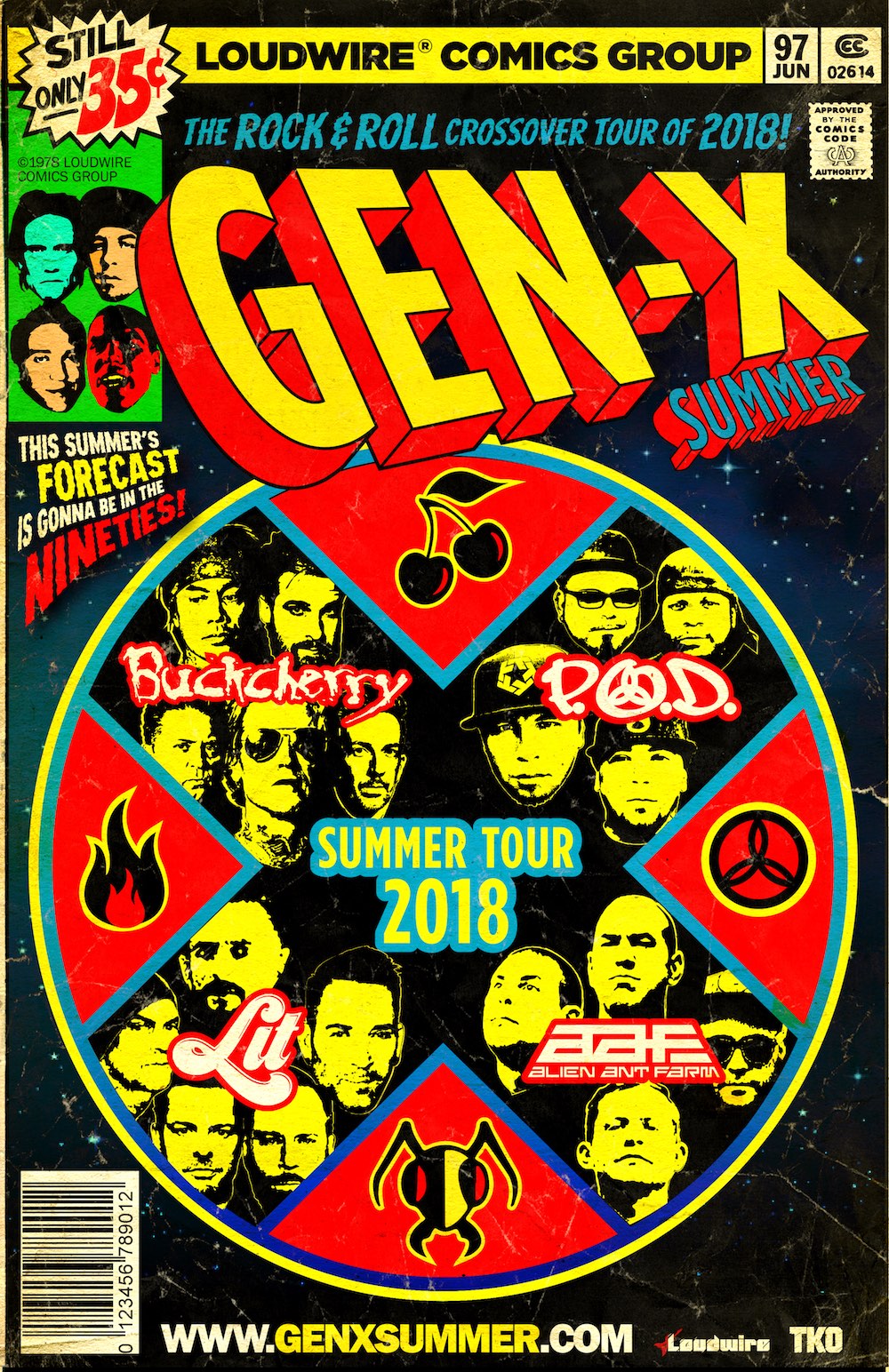 July 26
Farmingville, NY
Brookhave Ampitheatre
July 27
Worcester, MA
The Palladium
July 29
Easton, PA
One Centre Square
July 30
Watertown, NY
Exhibition Hall
July 31
Barrie, ON
Mavrick's Music Hall
Aug 3
Moorhead, MN
Bluestem Amphitheater
Aug 6
Sturgis, SD
Iron Horse Saloon
Aug 9
Pocola, OK
Choctaw Casino & Retreat
Aug 10
Lake Charles, LA
Golden Nugget Casion – H20 Concert
Aug 11
El Dorado, AR
Griffin Music Hall
Aug 12
Nixa, MO
Summers at the River
Aug 14
Aurora, CO
Stampede
Aug 17
Glen Flora, WI
North Woods Rock Rally
Aug 19
Bonner Springs, KS
Providence Medical Center
Aug 21
Corpus Christi, TX
Concrete Street Pavilion
Aug 22
Cedar Park, TX
HEB Center
Aug 24
Irving, TX
The Pavilion at Toyota Music Factory
Aug 25
El Paso, TX
Speaking Rock Entertainment Center
Aug 26
Sugar Land, TX
Smart Financial Centre at Sugar Land
Aug 28
Abilene, TX
Tyson Events Center
Aug 30
Sioux City, IA
Tyson Events Center
Aug 31
DuQoin, IL
DuQuoin State Fair
Sept 1
Naperville, IL
Naperville Last Fling
Sept 3
Maryland Heights, MO
Hollywood Casino Ampitheatre
Sept 6
Scottsdale, AZ
BLK Live
Sept 7
Scottsdale, AZ
BLK Live